Some memories of Féile Ceoil na Scoileanna

Féile Ceoil na Scoileanna first ever schools' festival all began in May 1966, 50 years ago in St. Mary's Hall Athlone.   Over 40 groups drawn from schools in Athlone, South Westmeath, South Roscommon and Ballinasloe took part.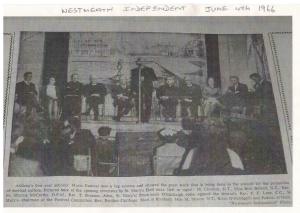 "Groups of varying ages covered a wide field in both singing and instrumental numbers and the overall impression was the wonderful painstaking work done in the schools for the advancement of musical culture."
Westmeath Independent May 21st 1966
A number of teachers, school inspectors and the priests of St. Mary's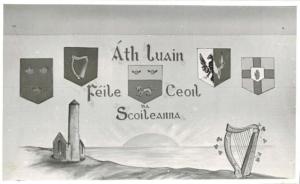 Parish formed the first committee. The inspiring genius behind the whole movement was Brian Ó Dubhghaill, Music Inspector of schools.   Brian was still Honorary Director of the Féile and a loyal supporter until his passing away in October 2013.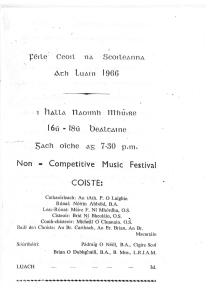 Féile Ceoil na Scoileanna has been running successfully without a break since 1966. Its' present venue The Dean Crowe Theatre has hosted the Féile for over 40 years.