Fáilte go
Féile Ceoil na Scoileanna Áth Luain
Féile Ceoil na Scoileanna is a non-competitive children's music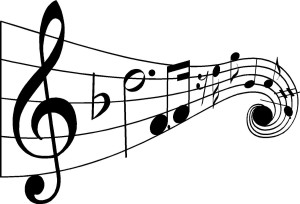 festival now in its 55th year. Primary school children from Co. Westmeath, Co. Roscommon and the greater Midlands area showcase their musical, creative and dramatic talents on stage in front of an audience.
The festival takes place annually in the Dean Crowe Theatre, Athlone in the months of March or April. The Festival runs for four nights from Monday to Thursday with a matinée also on the Wednesday.  There are nine to ten performances per show.
Entertainment includes choirs, singing, instrumental music, school bands, drama, verse speaking, action songs, mime and dance.
The children are prepared in school by their teachers supported by helpers and music specialists. The parents play an active role helping with costumes and props while supporting them at home rehearsing and practising for the big event.
The aims of the Féile are:
To promote Irish culture, music song and dance while embracing many other cultures which are now an integral part of our schools.
To provide enjoyment through singing, music and dance for the many children who take part and attend and to their parents and friends who support the Féile.
Féile Ceoil 2023 is back!  
We are delighted to announce that Féile Ceoil 2023 will take place in the Dean Crowe Theatre on Monday 20th of March at 7.00pm, Tuesday 21st at 10.30am & 7.00pm and Wednesday 22nd at 10.30am.
Seachtain na Gaeilge is just the week before that. So bring to the stage all the lovely rincí, amhráin, dánta, ceol agus craic which took place in your school for Seachtain na Gaeilge or any other creative or musical item you wish to perform.
Remember this is a non- competitive event and an excellent opportunity to showcase your school's talents.
An Coiste.